Buy 2pc-s -Get a gift!

We're giving free honey in glass jar with a handle!
Honey spoon as Free Gift

We give you an environmentally friendly bamboo spoon for honey
Regular price €8.99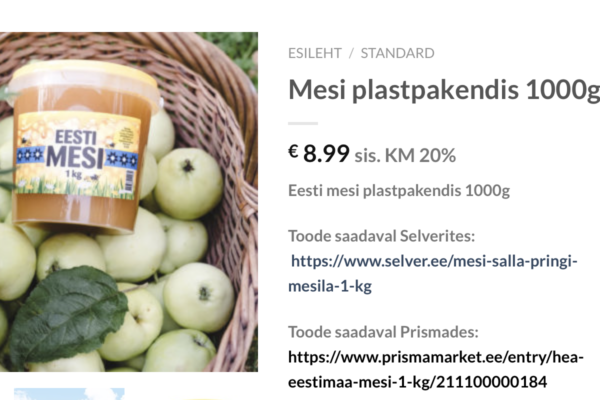 Or even more expensive depending on the place of purchase! Of course this honey is also worth the regular price !